spring barley
EASY– the sta
ble!
very short and stable
very good resistance to net blotch and Rynchosporium
highest test weights
low content of fibre
for intensive farming operations
ELENA
– the vital!
very high yields under moist conditions and in organic farming
very good resistance to mildew and net blotch
mid-early ripening
stable
highest test weights
high nutritional value
seeds for organic farming available

ELFRIEDE
– pleases the farmer!
medium to high plant lenght
very healthy leaves
no fungicides neccessary
good stability of straw
high yields in all producing areas
high N-efficiency
high content of bigger grains (>2,5 mm)
low content of fibre
high nutritional value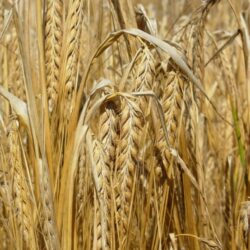 ESCALENA

 
– the allrounder!
barley for feeding with high yields
early ear emergence
medium in ripening
short
very stable till harvest
good tolerance to some illnesses
good yield potential even under dry conditions
EVELINA – for grain and straw!

very healthy
fast growing and robust 
mid-early ripening
low problems in producing 
high yield of straw
beautiful grain
very high nutritional value
very good tolerance for cool and moist production areas